the best italian in oxfordshire
Limoncello Restaurant Abingdon

"Visit Abingdon and experience the flavours of the Neapolitan Riviera"
Limoncello's proprietor, Salvatore Cacace, was trained in Capri before embarking on a career that has spanned both Bermuda and the UK. Salvatore's wealth of experience is evident in both the warm atmosphere and the fantastic menu, which showcases the very best Italian cooking. The menu reflects the tastes and traditions of the cuisine of Salvatore's childhood. Dishes are fresh and simple, representative of southern Italy's cooking style.
From linguine to rigatoni, lasagne to cannelloni, there is a range of mouth-watering pasta to start your meal, or why not try a delicious salad. There are of course classic dishes such as Parmigiana di melanzane and, of course, insalata di Caprese. Fish and seafood, the staple ingredients of southern Italian cuisine, are well represented. Aromatic mussels, hearty swordfish and delicate prawns are particular favourites with regulars. All meat is selected personally by Salvatore from London's Smithfield Market to guarantee its freshness and quality.
"As you are eating, you cannot fail to notice the beautiful murals that adorn the dining room and courtyard walls"
The murals are painted by Salvatore's brother, Capri artist Ottavio Cacace, and are clearly inspired by the landscape and everyday life of Capri, past and present. They provide the restaurant with impressive vistas of the Capri and Sorrento coastline. With its wonderful food and charming surroundings, Limoncello is always welcoming, whether for that special event or when treating that special someone.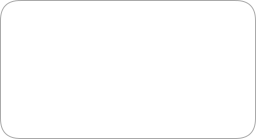 Limoncello has been awarded top marks for food hygeine!


Food Standards Award
Opening Times from May 17th 2021
Lunchtime: 12.00pm - 2.00pm
Dinner: 6.00pm - 10.30pm
Closed all day Sunday and lunchtime Monday - Thursday